The Idaho Falls Event Center will attract professional entertainment and offer incredible opportunities for residents of Eastern Idaho.

The Idaho Falls Events Center will provide short- and long-term economic benefits for Idaho Falls and be a major economic force in Eastern Idaho.
Note: We will be closed Monday for Presidents' Day.
We are pleased to announce the hiring of a new Executive Director, Chip Scott.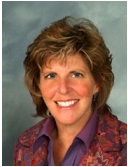 Chair Terri Gazdik